these are the same pics on FB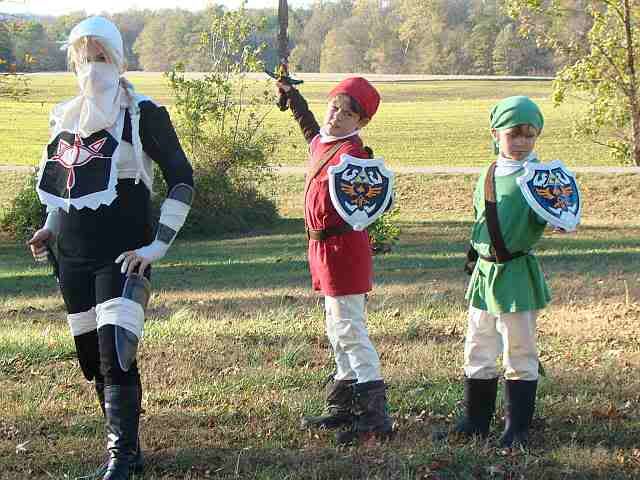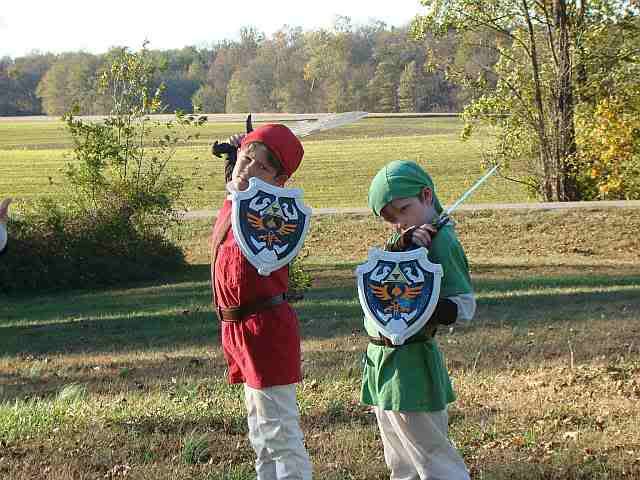 later tonight, gavin comes up and was rubbing my tummy. he says 'wow, Sheik has a big tummy' *sigh* thanks kid, you sure know how to boost an ego. :P



showing off my ponytail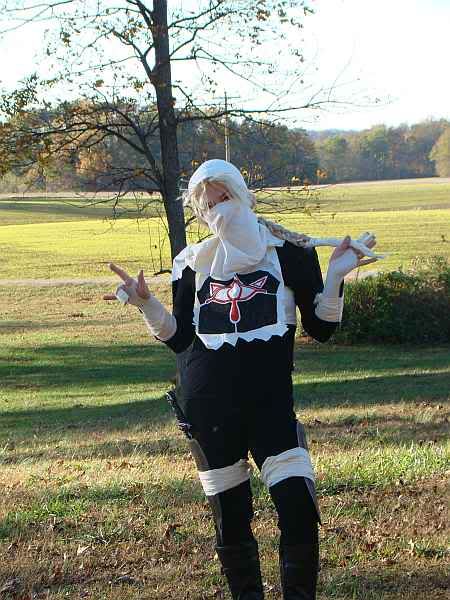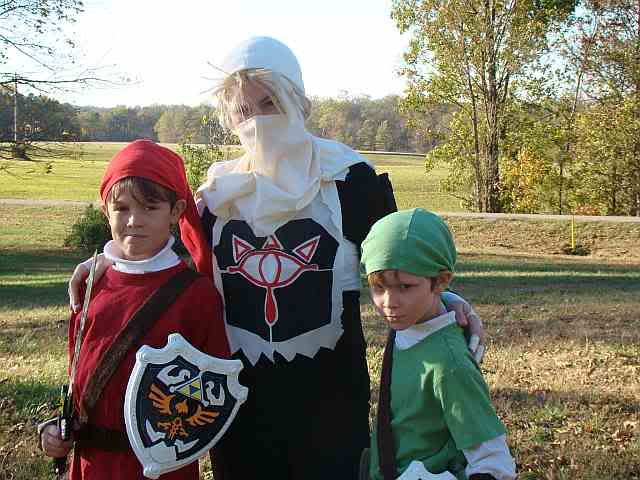 these were taken after we got back home.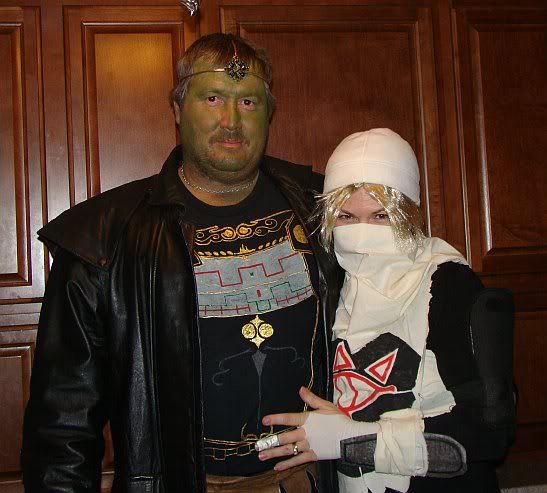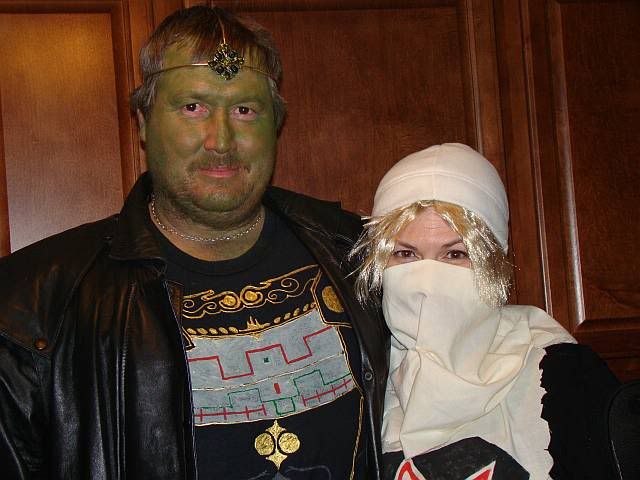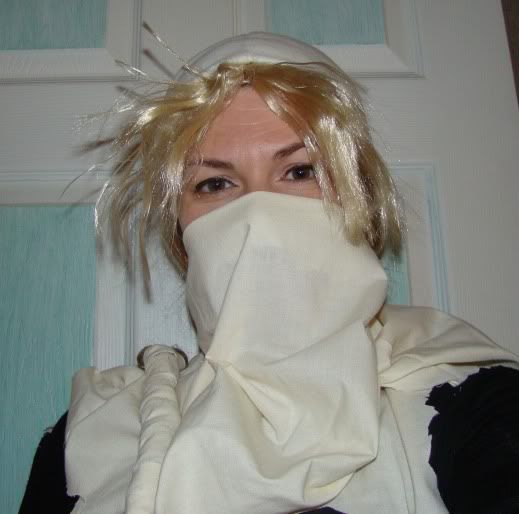 so there ya go! the boys love their shields and swords. I'm making them keep their shields in my room while not playing with them, they took a bit of work!
and dh said we'll try to go to the anime-con this coming year in Nashville! Woot!! K and I would love to go and he has to go just cause its in Nashville and I DO NOT drive in Nashville. LMBO!